5 ways to great Marietta Wedding Photography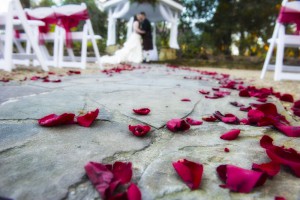 This past week during a consultation our now clients asked a great question; "Wedding Photography is so important, how can I be sure we get what we want"?
Our answer to them was that great Marietta wedding photography is a lot like following a good recipe, you can put all the ingredients in place, in the correct order, in your environment and while it will not guarantee "Chef" results, you are much further along than you would be if you simply took a shot in the dark or, God forbid, or just guessed!
For great Marietta wedding photography you simply have to follow a few guidelines or, in this case, a good recipe…
1) To start, visit the Professional Photographers of America. You can find them at www.ppa.com. This is the, in our opinion, single best place to start to look for professional photography.
Once at the site you will see search for a photographer. Using the advanced search let's you break the search down further into the various types of photography, wedding, portrait, maternity etc…We would also make the recommendation that you check the show only certified professional photographers. This further filters the returns to see those ONLY who have passed the rigorous test , maintain educational credits etc to become full Certified Professional Photographers.
2) Have a vision for your Marietta wedding photography?. You should already have an idea about how the various photographers shoot and what speaks to your emotions . Various Marietta wedding photographers will have a unique perspective , view and style that they will use to document your day. Some may be very hands off and wanting to capture the majority of your day as it unfolds without directing it too much or involving themselves too deeply in the focus of the day. If you do not have a vision or are pulled between different looks, the best thing you can do is to craft this with your Marietta wedding photographer to bring your unique vision to life.
3) The chemistry counts. How do you get along with your Marietta wedding photographers? How do you like the person , their demeanor, their style, how they see the wedding unfold, what they emphasize and last but not least, how are their people skills? If your party is very laid back a wedding photographer who is much more directorial may clash with the idea you have for the day…Likewise someone very hands off with a rowdy crowd that disperses quickly may need some direction and managing…
4) Along with the above points, how much trust do you have in your Marietta wedding photographers? Is that relationship sound and you both know what is important and what you want captured? Did you take the approach that your faith is such in your Marietta wedding photographers that you know you will love what they capture..?
5) Take it all in. A good Marietta Wedding Photographer will often do many tasks and jobs outside their original scope. If you have taken care of points 1 through 4 you just may have some folks as committed to your successful Marietta Wedding Photography as you are…and if you are looking to be sure like our most recent clients…these 5 suggestions just may get you the Marietta Wedding Photography you love!