Blue Ridge Wedding Photography-McDowall Acres Scott & Keri
A Perfect Fall Wedding at McDowall Acres in The Blue Ridge Mountains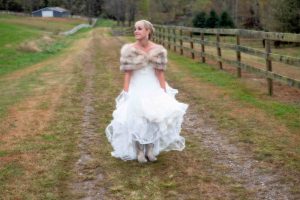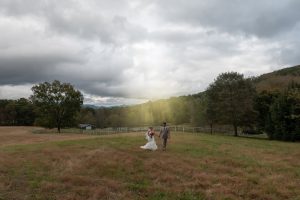 While many people still tend to think of June and summertime as the month of weddings, in the North Georgia Mountains September, October and November, Fall has taken over as the premier season for weddings and wedding photography. It's what blue ridge wedding photography is all about!
In today's blog we take a look at Scott and Keri's wedding at McDowall Acres. This is an excellent example of the perfect fall wedding.
The Bride chose a LaSposa wedding dress from the fine folks over at The Bridal Loft of Pensacola. You can check them out HERE:
As we mentioned earlier while summer still has some legacy memory on hosting weddings, the many advantages of fall being the new season are very, very attractive.
The fantastic flowers and arrangements were handled by The Flower Garden in Blairsville Ga. You can check the out HERE:
The delicious food was all handled by Catering by Cindy our of Mineral Bluff Ga. You can check out Cindy HERE:
A few things to consider;
) With so many rustic venues being outside heat in Georgia summers can be unforgiving, even in the North Georgia mountains. However fall offers cooler, more comfortable temperatures and usually lower humidity. When considering your family, friends and wedding party, fall tends to be a much more "livable" exposure. This can have a heavy impact on seniors or those facing health challenges.
) The fall versus summer backdrop has fall winning hands down with beautiful fall colors with the leaves putting on a spectacular show. It's Blue Ridge Wedding Photography at its finest!
) Attendance and availability may be much better in the fall as it avoids summer vacations and families being away.
Getting the perfect venue means getting the perfect backdrop. The folks over at McDowall Acres are completely awesome and the venue is spectacular!
One thing often missed in weddings is the attitude and vibe of the folks handling it. The sweet spirits of Elizabeth and Lucy are perfect for allowing things to run smoothly, yet totally relaxed.
You can check out more about McDowall Acres HERE: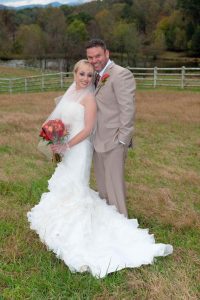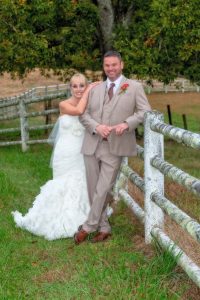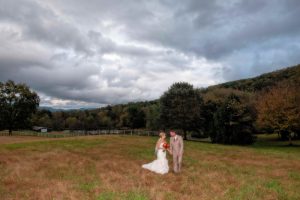 This Blue Ridge Wedding Photography was all handled by A Day in The Life Photography. You can check us out HERE:
We are John & Tamera Webb.
We shoot with our hearts on the shutter and it looks like this…