What to Look for When Hiring a Wedding Photographer
What to Look for When Hiring a Wedding Photographer. We are John & Tamera Webb. We operate a Wedding Photography Studio in Blue Ridge Georgia. Recently we were contacted by a publication to give our take on what to look for when hiring a wedding photographer. While we do not fully agree with everything on the list that publication recommended, it did start us thinking, what would WE be looking for when hiring a wedding photographer for ourselves or our family?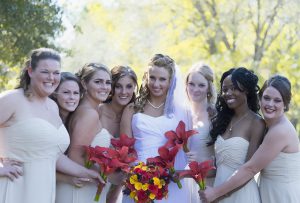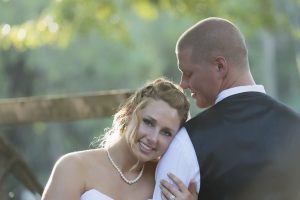 The very first thing we would be looking for when hiring a wedding photographer is if the individual or studio was certified.  As we have previously discussed, it is true that there are excellent photographers who are not certified nor are members of any organization. However starting a search looking for a certified professional photographer guarantees that photographer has met a certain technical standard and passed a rigorous written exam and is maintaining educational credits to further their knowledge and their craft. This directly impacts the product they will deliver to their clients. Why does certification matter? Ask yourself this, is your Doctor board certified? They are not required to be but studies show patients have a greater trust and comfort in a physician that is certified. An analogy I really like is this; I have a drivers license but I am not a professional driver. With photography the tools are often confused for the results potential clients seek so the Uncle who has a new camera is considered fit to photography a wedding. Stephen King might have a Macbook Pro and so could I, but it doesn't mean I can write like him…You can read more about certification for the professional photographer HERE:   Legitimate organizations such as The Professional Photographers of America are an excellent place to start your search. You can check them out HERE:     
Love their style.. This seems like a no-brainer, but you would be surprised the number of photographers hired with little to no in depth review of their work. Often they are later asked to replicate styles on Pinterest or Instagram, or worse yet an assumption exist that has never really been discussed with your photographer. So dig in, View their work both in the past and more recent. If you don't like what you see the chances of you ending up satisfied with your images and album are not good.
Ask to see a few weddings beginning to end. Listen, I LOVE the hero shots, BUT, showing what will be seen beginning to end lets you see how the entirety of the wedding will be captured AND what will make up your album..which leads us to…
DO NOT HIRE ANY PHOTOGRAPHER WHO IS NOT SUPPLYING AN ACTUAL ALBUM!  If the photographer does not recommend and sell prints, wall art and albums then the chances are good they do not value their own art they are providing, and if they don't, why would you? In other words if it's just a disc or USB drive avoid it. The importance of printed , heirloom products cannot be overstated.  As a matter of fact there is a whole movement about it. You can check it out HERE:
Make sure you "click". While you do have to love the style, ensure their technical skill-set, see that they value themselves as artist and true, professional photographers, none of it works if their isn't a solid connection. Capturing beautiful, unique art requires access to people in an almost intimate way. They has to be trust and faith and the connection needs to be built where a couple can act almost if they were alone with each other while the photographer documents and creates. We spoke about that on an earlier blog post and you can see it HERE:
The money has to fit! People are surprised that we understand budgets but avoiding budgets is avoiding reality. Money DOES matter, but it isn't the first requirement to meet when searching for a photographer. Keep in mind the photographs are what is left after the dress is packed away, the flowers are dead and gone , the food and cake are eaten and forgotten, but the images, the images will last a lifetime!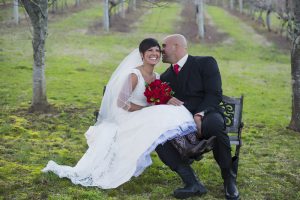 We are John & Tamera Webb. We are A Day in The Life Photography. We live in Blue Ridge Ga. We shoot with our hearts on the shutter and it looks like this…
Blessings,