About Us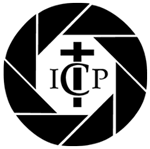 We are professional photojournalism wedding photographers based in North Georgia.
We believe in shooting stunning "Weddingscapes" along with the real moments documented to create a unique story that stands the test of time.
We believe couples and their families should be able to enjoy their wedding day while we do the work!
We believe real moments trump staged and posed moments every day of the week and twice on Sunday!
We believe that if a couple needs a little prompting, expertly done it still creates real emotions.
We believe in ongoing education for ourselves and that our professional and personal growth is always to the client's gain.
We love the mountains, the beach, travel, Mexican food, the sound of a shutter, and the rustle of leaves in a tall tree.
We travel nationwide for this calling of ours…
This is not just what we do, but who we are… and we could not be anything else…

So what in the heck does certified mean?
Like certification for other professionals, this means our creative work and technical knowledge are considered to be above industry standards. As a Certified Photographer, we also participate in continuing education programs. This means we are constantly learning new things and renewing our creativity, and that directly benefits our clients as the constant exposure to new ideas is reflected in our work.
We are proudly featured in PPA's "Why hire a Certified Professional Photographer?" video.