Blue Ridge Wedding Photography-Intimacy
Blue Ridge Wedding Photography-Intimacy
Blue Ridge Wedding Photography-Intimacy One of the Pillars of Personalization
Blue Ridge Wedding Photography-Intimacy. For us, Intimacy in wedding photography is one of the pillars of personalizing the day for our clients. Of curse intimacy can have different meanings for different photographers.
For us the definitions vary. Let's take a look…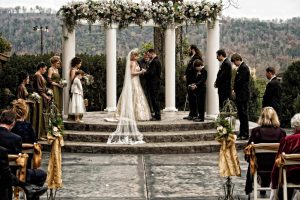 For a ceremony shot like this many people would think intimate would not be a characteristic of what would be captured, but take a look at every single member of the bridal party. While this is a public ceremony it is also undoubtedly intimate.
Love the gorgeous venue above? Check out The Historic Tate House. You can see more of them HERE: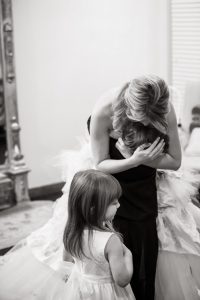 For the above image as the bride was completing her getting ready, her children came in to see her. The scene turned incredibly emotional but also intimate.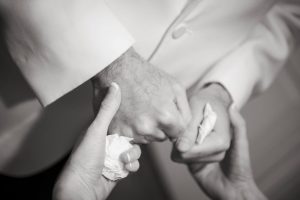 Just hands right? Hardly. The image above shows the bride and grooms first look after they clasped hands along with the tissues each had for wiping away their tears. A moment we categorize as both emotional and intimate.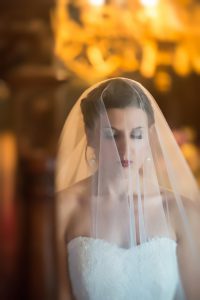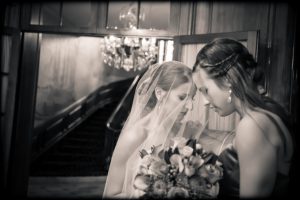 The images above show a bride in reflection and in single, silent prayer before the ceremony, then being joined downstairs with a dear friend for a final prayer shared before the procession.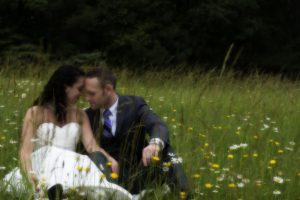 This image is from a post shoot with the bride and groom. I have worked with many photographers just getting started who have stated they simply don't see how intimacy can be involved in a planned and post wedding shoot. If you have read our past blogs where we talk about connection with your clients it is in our opinion necessary to be allowed "in" for moments like this. Often those intimate moments are caught between directed posing.
Like the above image? You can check out the fine folks at The Gardens at Kennesaw Mountain HERE: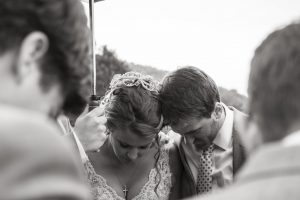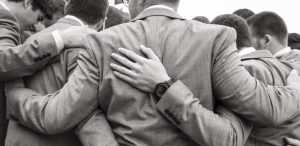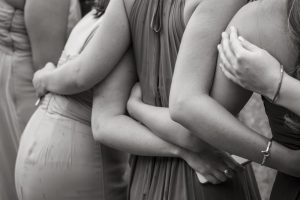 You can tell that we love moments such as prayer. Now let me stop here and clarify something. In our Super 1 day class we were asked once how, as Christians, we could shoot during the prayer? The answer is we actually pray with the group and simple take a few quick images as quietly as possible.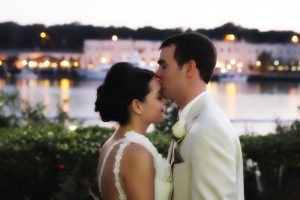 For a destination wedding it is hard to beat gorgeous historic Savannah. You can check them out HERE:
Te above image has been a favorite of ours for years. After the ceremony and the first dance the couple stepped out for a breather after a long destination wedding day. While vaguely aware of us following, they were quickly lost in the moment with each other. That brief beautiful moment certainly qualifies as intimate.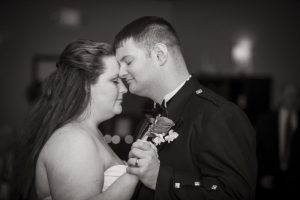 First dance images can offer intimacy, but your timing must be superb. This quiet, fleeting moment was in full view on the dance floor, but to capture it you had to feel it coming. I would point back to that most important client connection. You can see where we have spoken about this more HERE: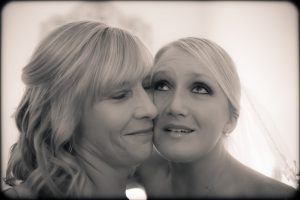 This last image was taken in the middle of the final getting ready moment between daughter and Mom. Their relationship was one that was preternaturally close. In the final moments the bride turned to her mom and was in tears and very emotional. It was a perfect intimate moment. One you felt blessed to be allowed to shoot.
In closing intimacy, along with emotion are a few of what we consider the pillars of quality wedding photography. We strive for images that stand the test of time and evoke not just what we all looked like, but what it FELT like.
We are John & Tamera Webb. We own and operate a wedding photography studio in Blue Ridge Georgia. We shoot with our hearts on the shutter, and it looks like this…