Blue Ridge Wedding Photography-Honesty in Wedding Photography
Blue Ridge Wedding Photography-Honesty in Wedding Photography
Whether your planning a wedding in beautiful Blue Ridge Georgia or another picture perfect locale, do you want honesty in your wedding photography?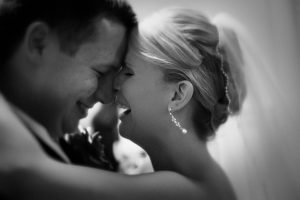 Blue Ridge Wedding Photography-Honesty in Wedding Photography. You'r getting married. You've chosen gorgeous Blue Ridge Georgia as your destination. In all the hustle and bustle of planning your wedding you have to make decisions on your wedding photography. This is where it gets challenging for many couples. Deciding on a particular style that speaks to you is critical.  It is critical because sticking to what speaks to you means you have taken the first step to honesty in your wedding photography. We are going to delve into Blue Ridge Wedding Photography and Honesty in Wedding Photography.
Honesty in Wedding Photography for us means images that show the clear personality and characteristics of a person or a moment. Many of our most prized images, for both us and our couples are raw, completely un-posed and document a peak moment or emotion. These images often are less than technically perfect, but ARE full of life, love and as we like to show the soul. If we have done our job correctly they also tell a story within the story of the day.
For the first image above this shot was taken immediately after the ceremony recessional. The bride and groom and the photographers were the only people standing in the vestibule area. It was an intensely private moment. As many of us can identify with theirs had been a journey only they knew. All that emotion, all that love, all that gratitude came bursting forth.  From a technical standpoint the images are not tack sharp. They are grainy and have movement…and they could not be better suited to tell that portion of the story.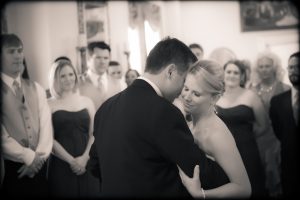 Even after many years this remains one of our favorite images of a first dance. The look of contentment is something you can almost palpably feel. As for the background, I love using the people who make that day special much more than inanimate objects.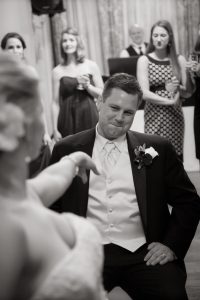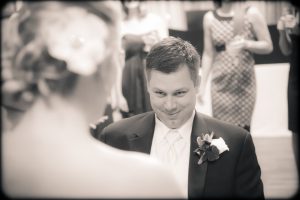 For the images above the expression tells it all while the bride danced and sang for her new husband.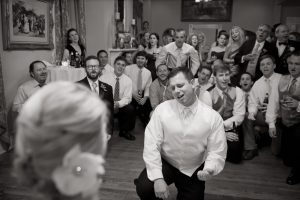 The husband, of course, returned the favor with a song for his new bride. Once again we can see background being so important to tell the story.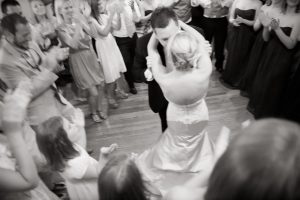 The last image listed here was well into the evening. The couple, surrounded by friends, family and love spin, swing and sway in dance. When we address the technical we see movement. The image is not tack sharp. The image is however undeniably bursting with life. This is a great example of when the perfect image is perfect BECAUSE of its timing and includes the imperfections.
All the images above were taken at The Marlow House.
You can check them out HERE:
And at Maple Ave United Methodist Church.
See more about them HERE:
In closing we hope you are the type of potential client or the type of photographer who values honesty in wedding photography.
In the coming weeks we will revisit some of the keys to obtaining this.
In the meantime you can checkout a solid hint HERE:
We are John & Tamera Webb. We own and operate a wedding photography studio in Blue Ridge Georgia. We shoot with our hearts on the shutter…and it looks like this…