Wedding Photography Telling The Story, Part 3
In Previous post we have discussed some of the various components that make up Wedding Photography and Telling the Story. You can check those out HERE.
Of those main components the connection, in our opinion, most critical in telling the story in wedding photography.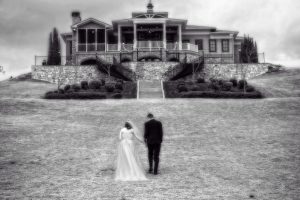 Here is where we digress a bit, but hang with us. I promise to show you how it is relevant to wedding photography and telling the story.
When digital came along it did many things for photography; the ability to shoot in varying light conditions with a single camera body, to utilize both color RAW files as well as beautiful black & white.
It also did some likely unintended damage to professional photography. Suddenly with a digital capture the belief started that anyone who could own and point a camera could be a professional photographer (after all, how hard could it be, right?!) That battle, so to speak, is still being fought today for clients who have yet to be educated on the difference between professional prints and a flash drive of digital images.
For the professional photography industry this is, as I stated, a battle still being fought to show the difference a professional photographer makes.
But some wounds are of our own making.
With the advent of digital combined with the lack of many photographers pursuing continuing education, one situation I would use as an example is we see time and time again photographers checking out the back of the camera more than they interface with their clients….
Let me ask you, the reader this, how much of a connection do you feel with someone who clicks a shutter then gazes at the back of the camera. I am not talking about evaluation of light, your settings etc, but of the need to continue and to hold the all-important connection you have hopefully built with your clients.
What we are really speaking of is the complete skill-set of the professional photographer combining technical mastery with an understanding of light, the ability to connect with their clients to shoot those all important images that are positioned between the skin and the soul…to shoot their essence. This is what is critical to wedding photography and telling the story.
Finding a professional photographer in the sea of so any out there is difficult for the clients. A terrific place to start is HERE!
What I hope to convey here is that the cameras are but a tool, and to continue to work on ourselves in this profession and that connecting with the client in wedding photography to tell the story is a huge key to success.
Blessings & Happy Shooting!