The Top 5 Tips for a Perfect Spring Wedding!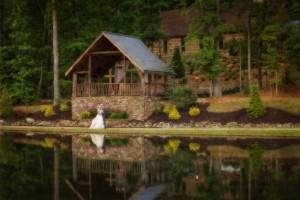 1) Attire. For a Spring Wedding, especially in Georgia, it is terrific to have the opportunity to choose clothing that suits the season! The option of lighter weight fabrics, shorter dresses, and an overall lighter palette of colors will help to reduce the heat on your wedding party, the increased comfort is substantial…, and they will LOVE you for that!
2) Décor. With an opportunity to really accentuate spring do not hesitate to pick and choose spring like colors for your wedding. Think softer pastels, and lighter tones and consider a nod to a more whimsical type settings. The Spring Georgia Wedding lends itself perfectly to the fairytale wedding backdrops and setting.
3) The Details. Your flowers, signs, the cake topper, any and all of your wedding details are great spots to utilize a spring feel and look. Meeting with your wedding planner and photographer can help define and flesh out what you want to bring to your wedding, and what you want people to remember.
4) Weather! It's spring, the flowers are blooming, the grass is green again, the chill is gone from the air, birds are singing and all is right with the world…, right?   Who could want a better environment for a beautiful spring wedding..? Not so fast! While spring is lovely and spring weddings are totally awesome, you still do need to be prepared. Many venues that are built and showcased to use outside ceremony locations may have limited or no back-up plans for inclement weather. Having umbrellas and galoshes on hand that you like and have chosen yourself for color and texture will mean if you have to battle the elements, being prepared can cover, in more ways than one, your wedding celebration! Make sure you discuss alternatives with your planner and your photographer…having a prepared plan for a 2nd outdoor session on location is an excellent way to stay stress free over the weather on your Wedding Day!
5) More Zen, less stress.  One trend we see growing in the industry is a concerted effort by Brides to make a conscious choice to handle the stress of the day with a more Zen-like approach. This means you stand a far better chance of enjoying your wedding day when the inevitable issue arises, small and insignificant or large and noticeable, your wedding is YOURS and embracing the individuality that comes with unplanned variances can make both you and your wedding party and guests far more relaxed, happy and leaving with those 3 words on their lips you so want to hear everyone they talk to…"THAT WAS AWESOME"!!!