Pulling off the Dream Georgia Wedding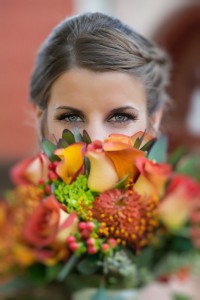 1) Your Wedding, it could be a dream you have had since you were young, but to make that dream wedding come true you will need to outline and plan like never before!
One of the very first things to get booked likely will be the venue. Here is where your personal taste will factor in with your administrative and planning side. You will want a venue that supports the  theme and vision you have for your wedding. One of the premier venues in the southeast is located right in North Georgia. The Historic Tate House stands out as unique among venues with a beautiful north Georgia background, an elegant and historical marble mansion and a staff that is among the best of the best..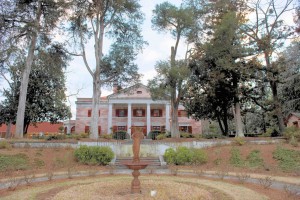 You can visit them HERE:
2) Keep it personal. This is where you will utilize your personal taste. We see so many brides with such huge hearts that they are often making decision to please everyone else but the truth is this; if ever there was a day that is YOUR DAY, this is it! The people who love you will be happy to see YOU happy!  Keep the main focus of your personal taste to make you both happy and with consideration for your guests and you will likely make everyone happy, not to mention creating a one-of-a-kind and memorable event that all your friends and family will remember for a lifetime!
3) Food counts! When considering your venue you will be faced with an opportunity to choose outside catering specific type vendors or those that are venue recommended or dedicated and private to the wedding venue. Taste testing and crafting your budget will be the keys here to nail down the food experience you want your guest to have.
4) Entertainment. Whether you choose a DJ or a band, make sure you can meet with them personally to ensure the background and ambiance of your event is presented and carried out as you desire. Often couples moving into the wedding planning stages can make the mistake of thinking of ONLY music here, but the truth is great DJ's and Band's are actually, after a certain point, the masters of ceremony. We have seen the cream of the crop get an unusually reserved crowd up on their feet and dancing the night away.DO NOT UNDERESTIMATE THIS SKILL! We cannot tell you the times we have heard a couple say their guest "really are not a dancing crowd" only to be shocked, happily so, that their guests are dancing and celebrating a true life event…Excellent DJ's are a key to a once-in-a-lifetime celebration.
You can visit one of the best we know HERE:
5) Photography. While the inclusion of photography here can come off as the fox guiding the hens, the truth is this; We as full-time wedding photographers know a few things that are key to making our business run; a) we are not going to attract (nor could we take) every potential client. b) Even referring someone on is part of an experience and frankly, a successful wedding for a couple is far more important than just greasing the wheels for our personal business. To that end, we highly recommend couples start at The Professional Photographers of America. Here couples can locate a photographer search and even fine tune the search by specialty and to ensure your photographer is a Certified Professional Photographer. This will go a long way to making sure you are dealing with true professionals to handle your wedding day photography.
You can visit The Professional Photographers of America HERE: