Blue Ridge Wedding Photography. The Importance of The Getting Ready
Often in Blue Ridge Ga, and perhaps everywhere, brides looks for a way to reduce cost in wedding photography. One of those we have noticed is where brides will decline coverage of the getting ready portion of their day in an effort to save cost. We think that is a huge mistake. Hopefully these images will help change that mindset.
Why getting ready images are so important to the story.
In wedding photography there exist so many different couples with different expectations. Money, and in saying money we mean budget, is also different for everyone. Many couples today look to reduce cost wherever they can. In some examples, we have encountered couples who may opt to hire us to document their day, but to reduce cost by reducing hours and eliminating the getting ready portion of their coverage.
We think that is a HUGE mistake.
We hope you will agree after viewing and reading some of these pieces of stories from a a day like no other.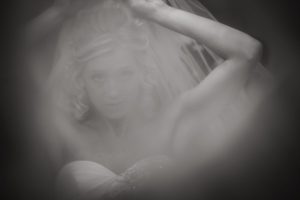 The above images were to be an emotional wedding day, but I believe the above images highlight the bride seeing her fairy-tale come true. This bride was also a dance teacher so the images of the student children helping lift her dress and her image as if surrounded by a cloud remains a favorite of ours.
Wedding at Indigo Falls. Check them out HERE:
In the above example the getting ready portion for the groom was full of much laughter and a few genuine tears when the enormity of the day was realized.
A Stanley House Wedding. You can check them out HERE:
After dressing, the first look between mother and daughter brought on immediate tears.
Wedding at The Historic Tate House. See these wonderful folks HERE:
If you look you will see tender moments and poetry in motion during the getting ready.
Wedding at Rocky's Lake Estate. See more of that beautiful venue HERE:
Portraits are not limited to after everything is done. Keep your eyes open for opportunities to capture portraits in non-traditional settings.
In closing, when speaking with couples encourage them that your job is to tell a story. Every story, when complete, has a beginning, a middle and an end. Skipping the getting ready images misses out on, in our opinion, spiritual and emotional moments that like the day, are unlike anything else and thereby deserves to be documented.
We shoot with our hearts on the shutter and it looks like this.
Blessings,
John & Tamera