5 Ways to Rock Your Barn Wedding!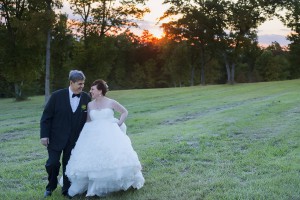 Congratulations!!!
You've decided on a rustic, barn wedding! It is elegant, unique and offers wonderful scenery and picturesque backdrops!
Like any wedding, there are some key things you can do to make sure your barn wedding is a huge success! Here they are…
1) Venue.
The venue becomes critical for a rustic barn wedding. While you can find barn venues in various areas of just about any state, the exact location can play a role so make sure you investigate and think out the precise venue location. For instance barn weddings just totally rock in a mountain environment….a great example of that is seen here from our friends at the Barn at Tatum Acres.
A great example is just enough of a change in the location and can totally alter the ambiance and feel as seen here with the good folks over at Antique Acres.
http://www.antiqueacresga.com/
While considering exact location think about the logistics of getting your guests to and from the venue. Look for backdrops and areas of open shade for your best imagery. Whatever your choices, let them be ruled by YOUR personal tastes and preferences.
2) Your approach.
Your thinking my WHAT??? Actually, your approach to how you handle your barn wedding is integral to the final success. By approach we are emphasizing and suggesting, strongly, that you certainly plan and strategize but that once that is done you also embrace the little things that can make your day uniquely yours. Stressing over being off on your timeline by minutes or the flower girls somewhat fallen hair can not add a thing to your enjoyment of your day. A wedding has so many moving parts all made up of various individuals. The chance that you will avoid some kind of variance is wise to consider, but hey, that's what makes it YOUR barn wedding and not your girlfriends!
3) Accessorize.
The details will be more front and center in a barn wedding so plan accordingly. Mason Jars, Burlap. Lace, Honey, special stations etc. all will add depth and your unique personality to your barn wedding
4) Logistics.
Who gets where, how and unique support that may be needed are to be considered for your barn wedding. For example does your venue have enough bathrooms to accommodate your guests? If not, consider bringing in some luxury portable restrooms. Do you have seniors attending your wedding that may require transportation or additional time to travel to the venue, or even around the venue from ceremony site to reception? Do you and the venue have a backup plan for inclement weather? Logistics and planning are critical to a barn wedding success story.
5) Hire a Planner.
No, really, HIRE A PLANNER! It doesn't matter how much of a professional you are in your daily work-life, a wedding is a very different beast…and a highly unique blend of personality, firmness, communication with vendors with an eye towards your final success of your barn wedding is far better off in the hands of a trained professional. Folks like our friends here at Winey Blonde Events are awesome…you can check them out here!
http://www.wineyblondeevents.com/
So there you have it, 5 awesome tips for rocking your barn wedding.  We hope to see YOU at a barn wedding soon!