5 Ways to Pick the Right Wedding Photographer!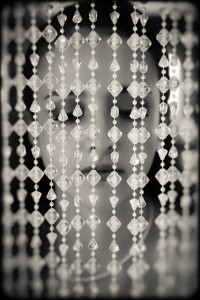 In an era where the availability of wedding photographers seems to be at an all time high it becomes critical to have a plan to choose the RIGHT wedding photographer for YOU!
If you follow the 5 tips below, you stand a FAR better chance of loving your images now, and in the future.
1) Seek association and more importantly certification. That means looking on websites such as the Professional Photographers of America and utilizing their filter to find photographers in your specified area and specialty that are certified. While only a very small percentage of the PPA's members are certified, it gives you an excellent starting point to find a wedding photographer who has passed an extensive exam, maintains educational credits and must pass a portfolio review and show that they have a strong grasp of their craft. Does this mean any photographer who is not certified is not proficient, talented or professional? It does not! However, like selecting a good mechanic or a doctor, certification is a means to start your search from a group that meet a designated standard.
2) Style and Priority. It should go without saying, but do make sure you love the photographer's work. If their wedding photography doesn't speak to you on an emotional level you likely already have found someone who is NOT for you. Think twice before asking a photographer to shoot in an entirely different style than what they seem to be known for. If they can't offer images for you to review, and it should be an entire wedding album, then tread cautiously. You should also work with the photographer to make decisions on what are your priority for images on your wedding day. For instance, if you love the detail images more than the story being told with people, both you and your photographer should know this PRIOR to the big day. Even with multiple photographers shooting, sometimes decisions have to be made what is getting covered. Having those priorities on your wedding shot list BEFORE the big day will go a long way to ensure successful wedding photography.
3) How many photographers? Even the best of wedding photographers  cannot capture everything at the same time. Having a studio that offers at least two wedding photographers can deepen your coverage and ensure wedding photography success.
4) How are your images handled? How long does delivery take? While it may seem boring to ask how your wedding photographer handles your images, it is very, very important! Your wedding photographer should be able to detail how he handles the images AFTER the wedding is shot.  The process should include backing up to multiple storage locations and include off-site storage as well. For instance we back up to two external hard drives, a cloud backup and a portable drive that goes wherever I go. Once known you should also identify how long your images are kept, and how! Storage costs, so it may seem trivial but having your wedding photographer agree to store your images is a smart insurance policy to prevent priceless wedding images from being lost forever!
5) Make sure your wedding photographer carries liability insurance. While this may seem like just another boring business detail for the wedding photographer to deal with, it is wise to ensure this is carried and up-to-date for the unforeseen incident. Professionals carry these types of business expenses while the weekend warrior may not realize the importance.
In closing, keep in mind when choosing your photographer one critical observation, if you value photography then good enough in wedding photography is the enemy!